Rescue Dogs Get To Inspire An Award-Winning Actress
The Young and Restless star Tracey Bregman has always loved animals since she was little. She grew up in London where her dad would take her out on adventures during weekends, which included horseback riding.
Every weekend adventure turns out to be something worthwhile for little Tracey. They would always stumble upon either a cat, a dog, or a bird needing their help. Tracey and her dad would end up bringing these animals home to take care of them. Her mom was not fond of it, though.
Tracey knew what she wanted to be when she grows up – a veterinary surgeon. It was no doubt that she could be a perfect fit for this role since she has an overwhelming drive to help out animals.
Growing up, Tracey continued to rescue animals and give them a loving home. One of her rescues was Buddha, a seven-year-old Golden Retriever who suffered from serious health issues last 2016.
"We found out that Buddha had liver problems. Not only that, his eyes stopped functioning for a while due to a brain infection, and he had kidney stones as well. It was the worst three years of our lives," says Tracey.
The family did everything they could to save their beloved companion. Tracey never left Buddha's side during painful tests and medical procedures. "I needed to be there for him during his most distressing moments," Tracey mentioned.
Three years later, Buddha is alive and very healthy. He is not just a survivor, but an inspiration to Tracey and her family. "Buddha is a walking miracle. After everything he's been through, he continues to love everyone around him. Buddha inspires me to be a better person each day."
Another inspirational mutt is Hazel, a Maltese who was diagnosed with a degenerative back disorder that put her in a wheelchair. People thought she wouldn't make it, but Tracey did everything to get her to walk again. They went to see an acupuncturist and had long sessions, which now resulted in a livelier and faster mutt, running on her own.
As Tracey would always say, she can't picture a life without animals. She says that these pure, loving creatures bring the best out of her. The short clip below shows Tracey with a friend's dog named Miley.
Amazing Dog Blog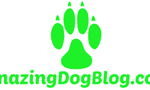 Amazing Dog Blog  Is the place to find the latest Dog tips and articles about dog care and training. Please visit the https://amazingdogblog.com/