Ultimate classic racer-cruiser yacht for sale (Video of the most beautiful sailboat)
---
Ultimate classic racer-cruiser yacht for sale (Video of the most beautiful sailboat)

Youtube ^


Posted on 11/02/2018 3:04:53 PM PDT by RoosterRedux
I used to sail rented boats (I built one as a kid, but it sank on its maiden voyage). Have loved classic (one design) sailboats forever. This is possibly the most beautiful sailboat I have ever seen.
As an aside, my ex-wife's father (one of my favorite people in the world) sailed from childhood. He told me that going to boat shows was almost as good as owning a sailboat. You got all the imagery with none of the expense.
I think that watching a youtube video of a beautiful boat must be almost as good as owning it.
Anyway, here is a video of the Bojar. It is a work of art.
Enjoy.

---
TOPICS: Arts/Photography; Sports
KEYWORDS:
---
Monthly donors needed! We currently have some very generous FReeper sponsors kicking in an additional $10 for each new monthly donor. Our fundraisers get a great boost each week when we process a batch of monthlies. Help speed up or even end FReepathons.
Sign up to be a monthly donor today! Thank you very much for your loyal support.
Or by mail to: Free Republic, LLC – PO Box 9771 – Fresno, CA 93794
---
To: RoosterRedux
That's a very beautiful boat.
---
To: RoosterRedux
---
To: RoosterRedux
---
To: ProtectOurFreedom
She beautiful. My heart skips a beat when I look at her.
Thx for those images.


---
To: RoosterRedux
A neighbor took me out on his all-original 1940 Chris-Craft this summer. What a gorgeous boat and superb ride!
---
To: RoosterRedux
Gorgeous, huh? Listening to the narration, sounds like she handles just wonderfully.
---
To: laplata
It's funny how a thing of beauty is yours just for looking at it.
I guess that's why art museums are so popular.
I have never had a burning desire to own a thing, but this boat I might spend much too much to own…and then share her with everyone.
Love at first sight.


---
To: ProtectOurFreedom
9
posted on
11/02/2018 3:19:04 PM PDT
by
Fai Mao
(There is no rule of law in the US until The PIAPS is executed.)
---
To: RoosterRedux
That's one big, fast, expensive boat right there.
I used to have one of these when I lived in FL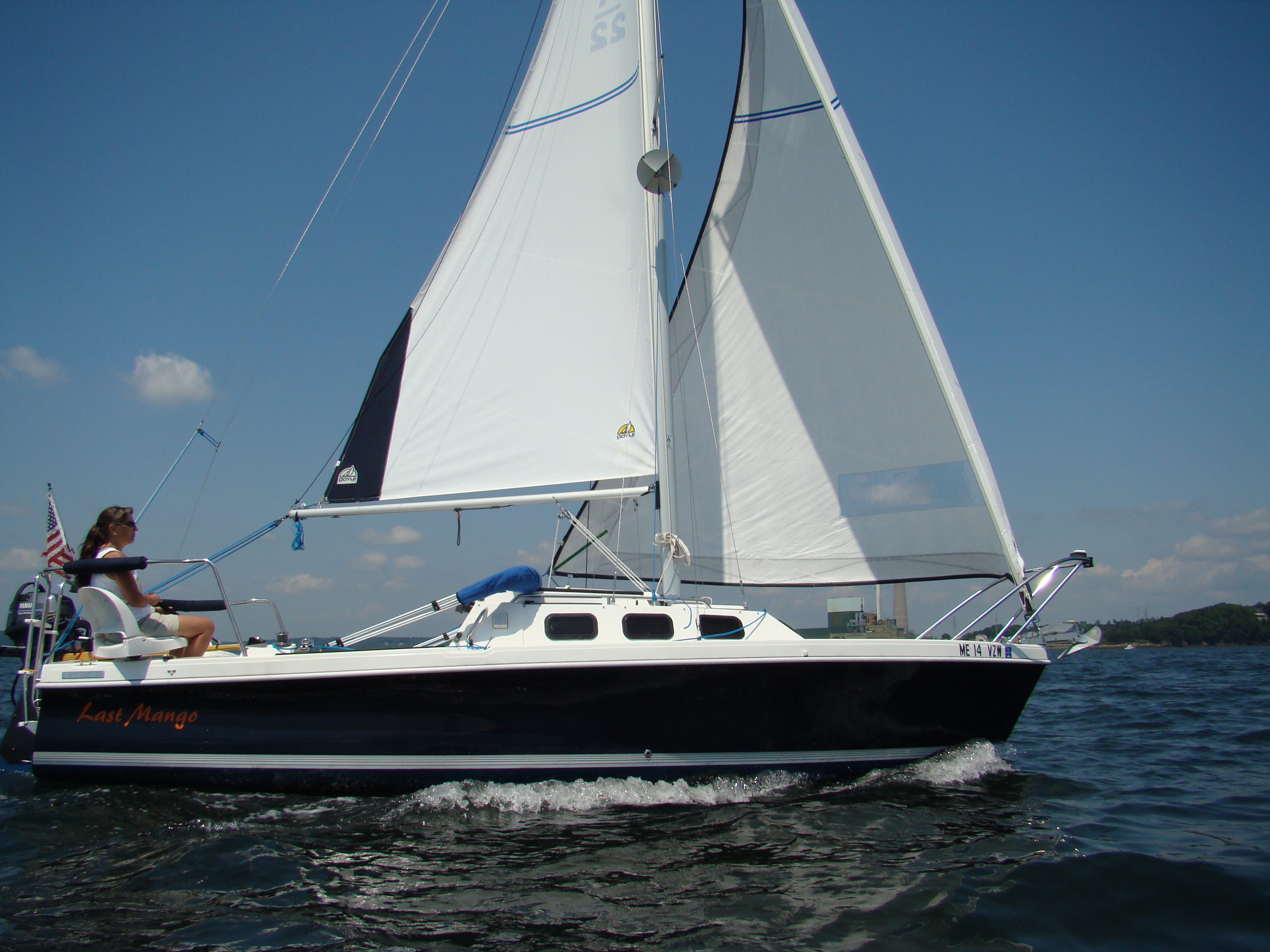 Just a 22 footer but it had a swing up keel and could be pulled behind a pickup truck and put in at pretty much any boat ramp


10
posted on
11/02/2018 3:22:03 PM PDT
by
Pollard
(If you don't understand what I typed, you haven't read the classics.)
---
To: RoosterRedux; Travis McGee
Does it compare favorably to the Busted Flush??
11
posted on
11/02/2018 3:26:37 PM PDT
by
Movemout
(there is no problem that cannot be solved thru the judicious use of high explosives)
---
To: RoosterRedux
My father and his architect brother had twin Irwin 37' center-cockpit Irwin's in Naples and Key Largo FL, and as I learned to sail on the lakes of northern Indiana when I was 15, sailing in my father's Irwin was about as close to heaven as it gets when the weather is good…….loved every minute in that boat, large enough for all our kids too……..
And Mom & Dad lived in a condo in Naples where their boat was 50' from their condo in a small bay that put them in the Gulf in 15 minutes or so – don't get no better than that either……..
Nowhere as long and sleek as this beauty, but many truly memorable days sailing…….
---
To: Arlis
Like this: http://newimages.yachtworld.com/resize/1/23/37/6532337_20171128140314428_1_XLARGE.jpg?f=/1/23/37/6532337_20171128140314428_1_XLARGE.jpg&w=1024&h=768&t=1511906635000


---
To: Arlis
Yep. There's sumpin' heavenly about sailing.
And there's something amazingly beautiful in a feminine way about a sailboat.


---
To: Arlis
That almost (but not quite) looks like a Pearson center cockpit.
Looks like a lot of fun.;-)


---
FreeRepublic.com is powered by software copyright 2000-2008 John Robinson